​ANDRASSY IS BACK
Aug 05, 2016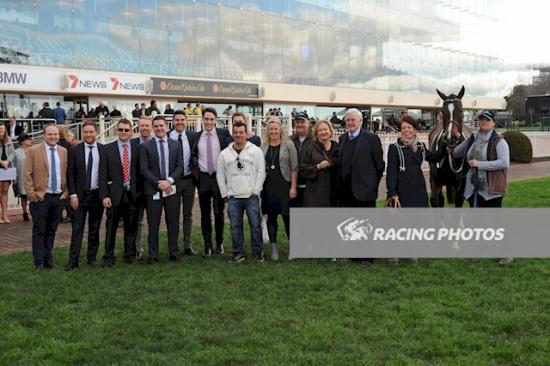 Winning Post : Damien Donohue
Lang Lang trainer Allison Sheehan boutique stable has had another great season, culminating with the win of stable star Andrassy at Caulfield last Saturday.
Andrassy with Dwayne Dunn aboard, led from start to finish in the Debra Coombs 1200 metre Open Mares Handicap. The now five-year-old daughter of Sharkbite and Pride of Ardrossan is building an impressive record, with six wins from seventeen starts, and prizemoney of $171,590.
Allison Sheehan, who works her team (currently eight) at the Cranbourne Racing Centre, finished the 2015-2016 racing season with an impressive eleven winners and twelve placings, from only forty-six runners, with a strike rate the envy of stables small and large.
Andrassy has pulled up well since Caulfield and will now head to Moonee Valley (August 20th, BM90 1200 metre), with Sheehan reporting, "She pulled up super, Moonee Valley race has a VOBIS Gold Bonus, which makes it worth $100K. Loves tracks with give and on the circle, looks ideal."
Allison Sheehan Racing is part of the syndicate that has purchased Sharkbite, who will stand at Moorokyle Park (Smeaton, near Ballarat) for $3300, with Sheehan reporting, "He's been underutilised, only covered nine mares last year, hoping to get over thirty this season. I will be sending a couple of mares, including Pride of Ardrossan, hoping for another Andrassy."